Animal Health and Welfare Grant announced
The grants are part of the Farming Equipment and Technology Fund and aim to help farmers make investments to improve the health and welfare of their livestock.
Grants of between £1,000 and £25,000 are available with the funding in the first round targeted towards commercial livestock farmers who keep either cattle, sheep, pigs or poultry.
The list of items available is extensive and varied with over 100 items to select from. There are both general livestock as well as industry-specific items on the list. Below is an example of the types of items available under the grant scheme:
Cattle, sheep, and pig handling systems – both mobile and fixed
Automatic cattle, sheep and pig weighing and shedding gates
EID readers for cattle and sheep
Perimeter fencing for cattle
Calf equipment, including automatic feeding, restraint crates, coats, hutches/pods,
Poultry equipment, including automatic scales, feed bin weighing equipment, nipple drinker systems etc
Livestock monitoring cameras
Auto drench and vaccinations guns
Electric fencing equipment
Successful grant application
Cow collar previously secured for a client under the Farming and Technology Grant
The grant will pay a fixed contribution towards the cost of the item listed, with successful applicants responsible for funding the remaining value.
If successful, applicants must ensure that they purchase the item as per the specification, outright in full, before claiming the grant payment.
The first round of the Animal Health and Welfare Grants scheme will be open for applications for 12 weeks. The deadline is the 15th of June 2023 at midday.
Need help or advice?
Please give us a call on 01233 506201.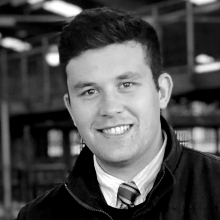 Thomas Hamplett
Auctioneer / Rural Surveyor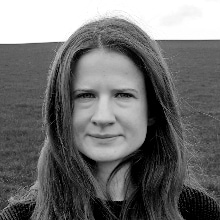 Karen Ross
Rural Surveyor
The photo of the cattle roundhouse is featured by kind permission of IAE.
IAE supplied and installed all the livestock pens and handling systems at Ashford Market.