On this page: Property Sales | Residential Lettings | What makes a good estate agent?
Also: About our Tenterden Office | Meet our Directors and Valuers
About Hobbs Parker Estate Agents
Our 'patch'
We sell and let property in Ashford and Tenterden and more than 80 parishes in the surrounding villages and countryside. If you live in the area you will know how lucky we are to live and work in #TheGardenOfEngland.
Here are few villages that are especially popular – Aldington, Bethersden, Biddenden, Challock, Charing, High Halden, Kennington, Mersham, Rolvenden, Sellindge, Smarden, Smeeth, Woodchurch and Wye.
You can see a list of the towns, villages and parishes that we sell and let property here and on these pages there are photos of hundreds of properties we have sold and let over the years.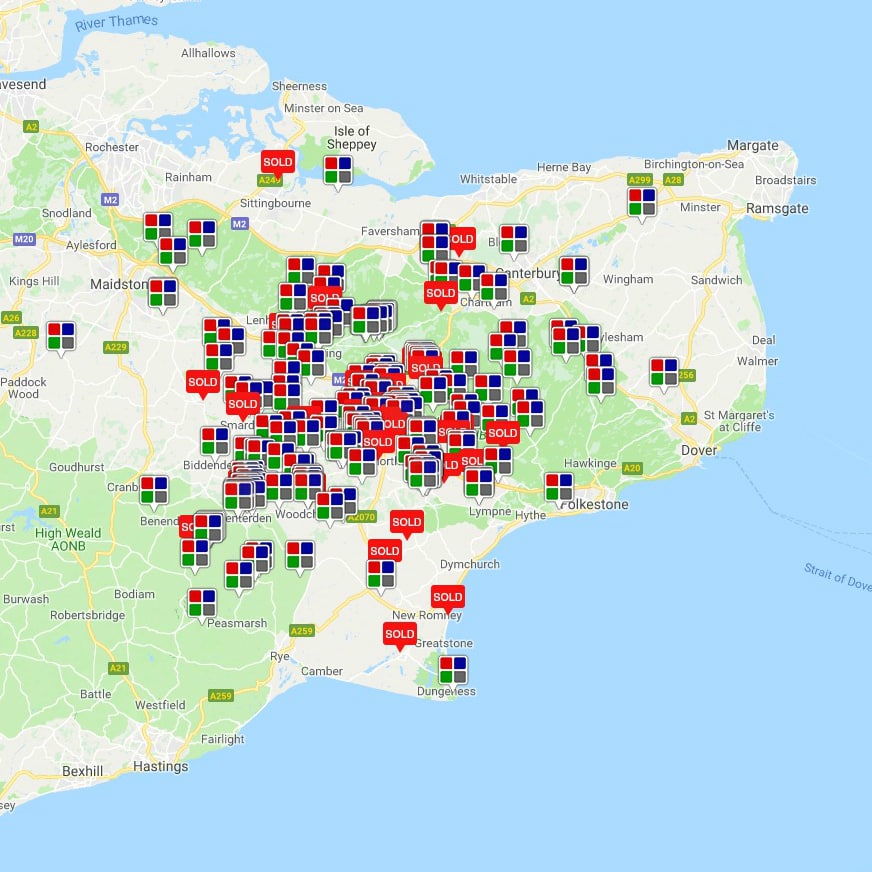 Our team
Our estate agents team of five directors and over 20 staff have hundreds of years of experience between them in selling and letting property. Many are professionally qualified with the RICS and nearly all live locally — we know our patch and this matters when it comes to helping you get the best price for your property or helping you find a new home that will suit you.
Success for our clients
Just over half of our team spend nearly all of their time in the office working hard to make sure that sales and new lettings complete — this is an area that is often overlooked and in many ways is the most important part of a sale.
It makes all the difference and ensures that our clients complete their sales in the minimum time and with the least stress and hassle.
This is one of the main reasons that our clients return to us year after year.
Read more about what makes a good estate agent.
Property Sales
Every year we help people buy houses worth over £100 million

Last year our houses sold within 2.84% of our valuation price.
Residential Lettings
Looking for a house? Be quick — our properties usually let within 9 days.
Landlords need good tenants — our rent arrears are 0.86% (average is 7%)
Every property is different.
That's why our estate agents are specialists. We will make sure you get the best price for your property.
01233 506220
01233 506221
01233 506260
01233 506222
01580 766766
01233 506223
01233 506223
Chartered Surveyors and Planners
Our qualified experts are here to help you realise the most value from your property investments
Landlords need good tenants — our rent arrears are 0.86% (average is 7%)

We have been conducting auctions for over 150 years.

Securing, Planning and Feasibility

What Makes A Good Estate Agent when it comes to selling your home?
Experience, experience, experience
Your house is likely to be your most valuable asset.
It's certainly far too valuable to trust to an automated valuation tool or a newcomer still learning their trade.
Our Directors and Valuers have all been selling houses just like yours for many years. They live locally and many hold professional qualifications which not always the case nowadays with most estate agents.
Integrity — this really matters
We will not overvalue your property to impress you or beat the competition.
To do so would seriously reduce your chances of a successful sale at the right price — so much so that we have written a whole article on this topic — it's worth a few minutes of your time.
Finding you a buyer
All good estate agents list their properties on the property portals – we do too.
But very few have websites that reach as many engaged property searchers as we do week in week out. These graphs show the numbers of visitors visiting our website every month and also compares Hobbs Parker with other estate agents of a similar size.
You can see from the independent data on the first graph (Source: www.homeflow.com) that our website is visited by around 40,000 people each week compared to just 3,000 for most estate agents. The second from Google Analytics shows that people view nearly 3 million pages on our website each year.
How do we manage this and why does this matter?
Our website was launched in 1999 and since then we have worked tirelessly to feature great content that people find helpful and Google likes. Our blog posts about pubs and beaches are good examples as are our parish feature pages like these about Woodchurch and Wye. These all help our search engine rankings and bring people looking to buy property to our website.
And it is still the case that most houses are bought by somebody that lives in the area, so whilst viewers from London and other parts of the country are important, it is much more important to have a really solid presence locally.
Early Bird Email Alerts — a unique service
The best way to sell houses is to build a direct relationship with people looking for property.
When we market new properties we list them first on our own website and send out email alerts at 3:30 pm to just over 1,500 hot buyers you have registered for our Early Bird email alerts.
This generates a surge of activity, phone calls and viewings.
It's a critical part of our marketing mix and one that other agents cannot offer.
Facebook
People love looking at nice houses and gardens.
We are very lucky to be asked to sell some fabulous properties and we make the very most of this for our clients. We spend £10,000's each year advertising our Facebook page which helps promote the properties we are marketing to tens of thousands of people every week.
Selected case studies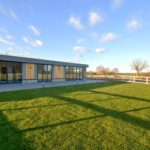 A few years ago it became all but impossible to acquire a centuries-old wooden barn ...
Read More
Further information