Tenterden Homes
We sell houses in Tenterden and the surrounding villages and countryside from our office next to the recreation ground.
Why are people attracted to Tenterden?
Wander down the wide, tree-lined High Street and you'll immediately understand that Tenterden is a special place.
There's an attractive mix of independent shops and high street names and a great choice of pubs and restaurants.
It really is the kind of place to satisfy your everyday needs and you can put this to the test by visiting Webbs the Ironmongers – if they don't sell it, it is not worth having!
The town feels slow-paced and friendly and this is helped by a real coffee culture served by a huge choice of coffee shops and cafes.
Tenterden is blessed with plenty of green open spaces. Our offices overlook the pretty Jubilee Garden and just across the road is the Recreation Ground, home to many local events throughout the year. The countryside is never far away and we are lucky in having several first-class vineyards close by, which are well worth a visit.
All of this makes Tenterden are very popular town and there is a steady stream of people wanting to move here.
How do we market your home to its best advantage?
As ever, location really matters in Tenterden.
Buyers will pay a premium for a property that has parking and is within walking distance of the town. In valuing and marketing properties, an intimate knowledge of the town is a must and we have huge experience in selling houses, bungalows and apartments across the town.
We work hard to get the marketing right, starting with professional photographs to give the very best first impression. We also do some quirky things too – our valuers add their personal thoughts about your home rather than the 'same old' estate agent cliches.
And we have created a unique tool to attract buyers with our Early Bird register, which sends details of newly launched properties to buyers, 48 hours ahead of Rightmove, it works brilliantly.
Ultimately, selling your home is a personal thing and we pride ourselves in having an experienced, empathetic and helpful team who do know what it is like to buy and sell and who do what they can to make the process as hassle-free as possible.
You don't have to be selling today to get our advice
We are in this for the long run and so are more than happy to give advice about the value of your house, or whether you should or should not make some improvements to it.
We understand that sometimes you have a germ of an idea to move, and maybe it will happen and maybe it will not. Many instructions we receive are the result of the advice we gave years ago.
So don't be shy in asking for advice – it is genuinely given, free of charge and without obligation.
Some recent case studies
Our marketing which was tailored to the individual locations and the special features of each of these very individual properties helped drive demand and achieve top sale prices
Woodchurch Road - a very desirable location
Having been little touched in the last 30 years, it was easy to see the potential. You can see from the neighbouring properties how they have been improved over the years. With a big plot and south facing gardens, this is one of those bulletproof buys and unsurprisingly it attracted lots of offers.
Huson Cottage - in a hidden haven
Tenterden often surprises with fabulous houses in hidden locations. Huson Cottage really offered the best of both worlds, town and country. If you walk briskly I reckon that you can on the High Street in five minutes and you step through the gate at the end of the garden you are in the countryside.
A wide mix of architecture
Back in the 1970's the town went through a phase of building houses in a mock Georgian style. Unlike most architecture of the seventies, this style has really stood the test of time and you'll find similar examples in Westwell Court and Eastgate Road and all these locations are very sought after.
Which towns and villages do we look after from our Tenterden Office?
As well as selling houses in Tenterden itself we also look after all of the villages to the West of a line about halfway between Tenterden and Ashford.
What type of properties do we sell?
We sell a wide range of properties from two-bed cottages to retirement bungalows to properties requiring complete refurbishment to unique homes designed by leading architects.
Family homes
In truth, most homes we sell are 'standard' family homes - typically 3 to 5 bedrooms between £300,000 and £750,000. But being near the coast makes them special.
Contemporary apartments
These stunning apartments designed by local architects Hollaway are typical of a new style of coastal homes popular with 'remote' workers, those wanting to retire to the seaside and as second or holiday homes.
Bungalows
If we had a pound for every time we've heard "We'd love to move to a bungalow by the sea"! Our marketing makes sure your property is promoted to huge numbers of eager property hunters over a wide geographical area.
Architect designed homes
Interest in coastal living has grown dramatically in recent years and many owners and developers have commissioned acclaimed architects (Clague Architects in this case) to design new bespoke homes. Often these are replacement properties and benefit from good-sized gardens.
For refurbishment or redevelopment
With modern coastal homes in short supply and building plots even harder to find, the demand for properties in need of refurbishment or a complete rebuild is especially strong. This is an area where our planning consultants may be able to add significant value to your sale.
21st century property marketing guarantees your property massive exposure
Property marketing has changed beyond all recognition in recent years. We identified that this would happen many years ago and have invested hundreds of thousands of pounds in our digital marketing strategy using advanced tools from Hubspot, Google, Facebook, Reapit, Sprift and Agorapulse.
A huge database of active buyers
In a typical month over 500 new property buyers from all over the UK contact us looking for property to buy.
There is a heavy bias from London buyers for whom property in and around Tenterden offers excellent value for money.
Unique Early Bird Email Alerts
Each day at 3:30 pm we send an email every single active property buyer registered in our digital marketing systems letting them know of new property launches.
Currently that's 6,171 potential buyers.
Combined with Rightmove, OnTheMarket, Facebook and Instagram these guarantee your property huge marketing reach.
Properties in and around Tenterden are selling like hot cakes!
If you are looking to buy make sure you don't miss out - sign up for our Early Bird email alerts
The right people to sell your property
Most us have been selling property and looking after homeowners like you for 10 (or even 20) years and more
Masses of experience
Our dedicated team of estate agents, many of whom have lived in or close to Tenterden for decades, have bags of experience.
We sell hundred's of houses like yours every year
We sell as many houses in a month as some small agents sell in a year. A big part of this is making sure things go smoothly once you accept an offer - we'll be there every step of the way to exchange and completion.
Our people
We have a dedicated team at Tenterden supported by over 20 other experienced estate agents in our Ashford Office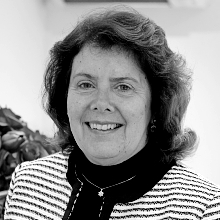 Helen Hudson
Senior Sales Negotiator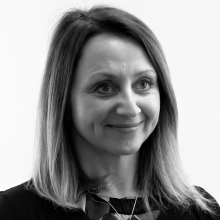 Sarah Holgate
Associate Director and Head of Office
Find out what your property would sell for
We can also discuss how best to market your property to make the post of all it has to offer our buyers wanting to move to the area