Wye
Nestled below the downs, Wye is a sociable, active village
We all love Wye - pretty village, station, great primary and secondary schools, pubs, restaurants and sports clubs. Perfect!
Wye is a large and busy village surrounded by beautiful countryside and is ideal for those wishing to explore the North Downs. There have been settlements at Wye from pre-historic times and the historic buildings of Wye College date from 1447. The village has a regular bus service and an hourly train service to London, Ashford, Canterbury and Ramsgate.
There is a choice of restaurants in the village including Chinese and Indian and The Wife of Bath Restaurant boasts a stylish interior with first class cuisine! The twice monthly Farmers Market is well attended and Wye is also home of the Wooden Spoon Jam and Preserves Company. The Annual Street Party is a great success at Christmas time.
There is a good selection of organisations within this vibrant community including Good Companions Club, Gardeners Club, Brownies, Bell Ringers, Youth Fellowship. Rainbow Group (Mothers and Toddlers) and Youth Club. Sporting activities include the Cricket Club, Tennis Club, Football Club and Short Mat Bowls Club. There is an under fives Playgroup, Karate and Ballet – the list is endless in this popular, friendly and immensely pretty village.
Facilities: Primary School, Prep School and Nursery School, Three Pubs, Library, Three Churches, Doctors Surgery, Part-time Dentist and Chiropodist, Post Office, Shops, Two Banks, Restaurants, Coffee Shop/Bistro, Bus Services and Main Line Railway Station.
Ashford: 4.5 miles
Blog articles featuring Wye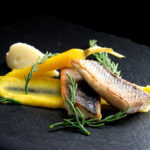 The next best thing to eating good food, may be talking about it. Certainly asking ...
Read More
Thinking of selling or letting your property?
Would you like to know what your house might be worth?
Request a valuation
Our specialist valuers