Simon Godfrey
ACII APFS
Director
I love living in the Weald, all sports and dare I say I'm a decent cook too!
I joined Hobbs Parker in 2007 after a career of more than 25 years in financial services. In my early years I spent time working in each of the Hobbs Parker Estate Agents specialist teams and I now head up our Tenterden office.
I'm originally from the West Country and I moved to Woodchurch in the 1990's where I still live with my wife Clare and our three children.
Now in my fifties, I have recently taken up running much to my own surprise – I couldn't ever see myself running but have found that it's another great way to enjoy the local countryside.
I'm also a fan of skiing and cycling (the MAMIL cliché fully applies here!) as well as cooking which I find especially rewarding.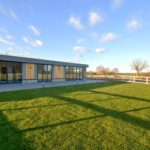 A few years ago it became all but impossible to acquire a centuries-old wooden barn ...
Read More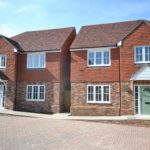 Summary of the site These attractive new build houses in the centre of High Halden ...
Read More
I am Director of: Hobbs Parker Estate Agents LLP, Hobbs Parker Property Consultants LLP, Hobbs Parker 1850 LLP, Hobbs Parker 2011 LLP, Hobbs Parker Ventures Ltd,