Valuable changes to Permitted Development Rights ("PDR's") are being considered
A consultation has opened containing proposed changes to the Town and Country Planning (General Permitted Development) (England) Order 2015, as amended. The consultation is seeking views on proposed changes relating to a number of permitted development rights that allow certain existing buildings to be changed to residential use.
We have summarised some points that may be of interest to you below.
Class Q of Part 3 – Agricultural Buildings to Dwellinghouses
Paragraph 59: Review of the size limits to enable a total of 1,000 square metres of floorspace to be converted, an increase from 865 square metres.
Paragraph 61: Removal of existing limitations on smaller and larger homes, introduction of a single maximum floorspace limit of either 100 or 150 square metres per dwelling. Additional proposal to increase the maximum number of homes that can be delivered on one agricultural unit from 5 to 10.
Paragraph 65: Amendment to allow for rear extensions to the original building during the change of use with a maximum depth of 4 metres. The extension would have to be single storey, could extend the entire width of the existing rear elevation and would only be permitted where land has been previously developed, such as a farmyard.
Paragraph 72: Introduction of a requirement that all buildings must have an existing floorspace of at least 37 square metres.
Paragraph 74: Amendment of the PD right to apply in Article 2(3) land which would allow buildings in the AONB and National Parks to benefit from conversion to rural homes.
Paragraph 78: Amendment to allow all buildings on an agricultural holding to qualify for conversion, not just those that have been used solely for agricultural purposes. It is envisaged that the right would not extend to existing farm shops or buildings in a flexible use granted under Class R of Part 3.
Paragraph 81: Review to allow buildings that were previously in agricultural use but no longer sit on an established agricultural unit to qualify for conversion to a dwelling. For example, a barn located on the outskirts of a village that is no longer part of a working farm.
Paragraph 87: Introduction of the requirement for an existing building to have suitable, existing access to a public highway in order to benefit from the right.
Paragraph 89: Review on how the building operations that are allowed in order to convert the building work in practice and if the current legislation is fit for practice.
Paragraph 91: Additional flexibility to allow buildings occupied by other rural uses, such as forestry or equestrian, to change use under Class Q or a bespoke new right.
The consultation opened on Monday 24 July 2023 and is running until Monday 25 September 2023.
Want to find out more?
Get in touch with one of our planning consultants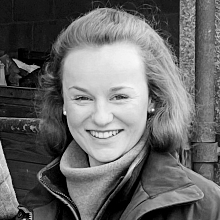 Charlotte Bromley
Rural Surveyor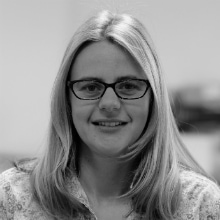 Elizabeth Welch
Associate Director and Chartered Town Planner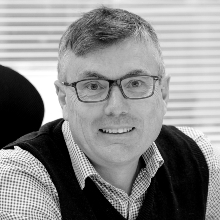 Steve Davies
Associate Director and Chartered Town Planner