Making the most of your development land opportunity is all about timing, tactical approach and working with the appropriate people at every stage.
Are you looking for development land or a plot to buy?
Sign up for our email alerts and we'll let you now when new land comes to market or take a look at the land we are selling now.
Development land sales
Land with residential planning permission is very valuable. This in part is because it is rare, and highly controlled and it is difficult to get that all-important planning permission.
If you do manage to get planning permission then the process of marketing the land and negotiating the right price with the right buyer is critical to a successful end result. You will only sell the land once and it must be done well and take account of the full open market.
This is exactly what we specialise in and can help you every step of the way.
Photo of land sold in Challock with planning permission for 17 houses.
Promotion agreements for land with development potential
It can often take many years and many thousands of pounds to take a field through the planning process to the point at which it has residential planning permission and can be sold for maximum value.
If you have land that you think might have development potential then entering a promotion agreement could be the best way to achieve success. You must however partner with the best and most suitable promoter and on terms that are carefully negotiated and drafted to protect you from costs and maximise the end value of the land.
We have all the necessary experience, gained over decades of working for land-owning clients, to make sure that you get the best deal and the best chance of success.
Photo of land in Eastry which we promoted into the local plan, applied for, and received planning permission for 50 houses and then sold to a developer.
Option agreements and conditional contracts
If your land has development potential but you do not want to risk your own money and time taking a planning application through the very expensive planning process then it may be that entering an appropriate option agreement or conditional contract is the right thing to do.
They are complicated agreements but essentially allow the developer to use their time, money, and expertise to get planning permission on your land. In return, you agree to sell the land if and when they do at either an agreed price or under an agreed formula.
The devil is most definitely in the detail and it is essential that you take good advice at the start. Some that did not have lived to regret the agreement they signed and it has cost them dearly.
Photo of land in Brookland allocated for five new houses. We negotiated a conditional contract with a developer who is now working on the planning permission.
Development land valuation
Valuing development land is a very specialised process. Each site is very different and in order to value the land accurately you must take account of the planning conditions, the physical condition of the land, S106 planning contributions, the likely future housing market, building costs, profit margins, professional costs, and risk. To name but a few!
It is also helpful to have, as we do, many years of experience selling and valuing development sites all over the South East.
Whatever you need a valuation for and at whatever stage of the process, we can help you with clear and detailed valuations and reports.
Photo of a development site in High Halden for 28 houses.
Dispute negotiation and resolution
Some people enter into development agreements, such as option agreements, with a warm handshake with the house builder only to find at some stage later unfortunately the relationship went a bit sour. This can be very stressful, difficult to resolve, costly, and occasionally litigious. Unpleasant all around.
Fortunately, we have seen it all before and can help you negotiate an appropriate settlement or resolution. If the house builder will stubbornly not budge and just points to their interpretation of the agreement wording, then we can help you through the legal process under the agreement to ensure that you achieve the correct outcome for you and crucially at the correct land value.
Photo of a sheep we met on a development site in Brook, where we negotiated a peaceful settlement!
What do our clients have to say about us?
A job well done

Bill made the sale of the land an easy process for us as he was constantly in touch with buyers and kept us fully updated at all times and in our view a job well done.
We knew the sale of our land was in good hands

Bill Lightfoot from Hobbs Parker was great, he was approachable, and very professional. We knew the sale of our land was in good hands, and without a doubt be using their services again in the future.
Case studies
A selection of projects where we have been involved in the promotion and sale of development land and new homes
Get in touch...
There's nothing like speaking to a trusted professional with decades of experience advising clients on how to make the most of their development opportunities.

You won't read much about this aspect of our work online or in the press as our work is usually done at the earliest possible stage where complete confidentiality is essential to the success of your project. But, rest assured, we all have bags of experience.

You may own a house with a large garden with the potential to gain permission to build one or more houses. Or, you might own agricultural land near a town or village which might one day provide the land to build hundreds of new homes and need help to promote your land to development partners or the planning authorities.

We looks after around 80 clients at any one time. There are few towns in Kent and East Sussex where we do not have direct experience. With strong trusted relationships with over 70 house builders, we are well-placed to help you maximise your opportunity.

Please give us a call in strictest confidence on 01233 506203.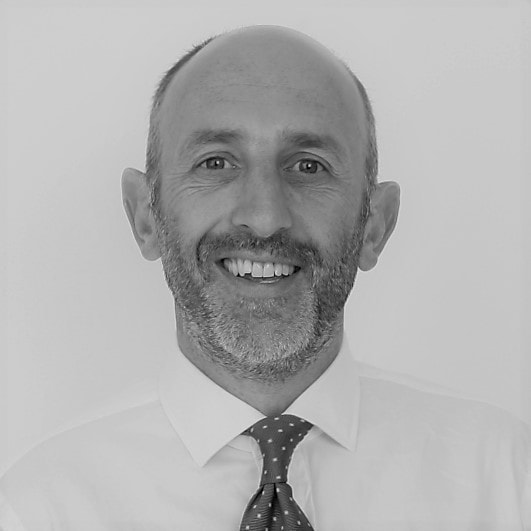 Bill Lightfoot
Director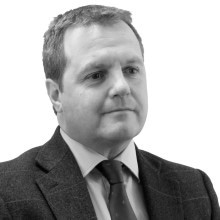 Jon Rimmer
Group Chairman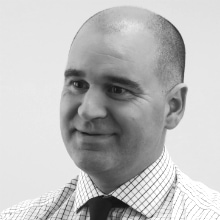 Sam Snart
Managing Director