The Delinking of Basic Payment Scheme (BPS) Payments
What are Delinked Payments?
DEFRA has confirmed that "de-linking will occur after the 15th May 2023.
Delinked Payments will not be linked to the land you farm or the entitlements you hold. Instead, payments will be based on a "reference amount".
Delinked payments will run from 2024 until 2027, after which there will be no payment.  During this period, payments will not be affected if you:
change your land use
change the acreage farmed and scale of your holding
cease farming altogether
DEFRA has also confirmed that cross-compliance will cease with Basic Payment. However, much of cross-compliance is a matter of current law, as it may develop and will form the regulatory baseline for the new system.
In order to qualify for de-linked payments, a valid 2023 claim is essential.  However, the claimant can cease all connections with farming and still receive the delinked payments from 2024.
Later this year, DEFRA will send a statement to all claimants with a Basic Payment history in 2020-2022, stating the RPA's assessment of their reference amount so that it can be verified.   The delinked payment will be paid in two half-yearly instalments, likely to be in August and December.
Reference Years
Future payments will be based on the BPS payments you received in 2020, 2021 and 2022.
How will Delinked Payments be Calculated?
The Delinked Payment "reference amount" will be the average BPS payment you received in BPS scheme years, 2020, 2021 and 2022. The payment will be made annually and subject to progressive reductions from 2025 to 2027.
The Delinked Payment will equal:
The "reference amount" is multiplied by the progressive reduction for that year.
The rate of progressive reductions is yet to be announced by DEFRA.
Changes in the land area after the 16th May 2022 will not have an effect on your de-linked payments.   For example, if you have given up a tenancy after the reference period, you will still receive the de-linked payment for this land.    Consequently, if you have taken on additional land after 16th May 2022, this will not increase the de-linked payment.
There are a number of exceptions to account for business changes during or after the reference period, such as inheritance cases and sales.  Where eligible land is inherited after the 15th May 2020 from a farmer who has died, the beneficiary can ask the RPA to transfer all or part of the reference amount to them.  We await further details of the process of transfer.
For other cases, including the sale or letting of a farm, it will be possible for the claimant holding the reference amount to ask the RPA to transfer some or all of a reference amount to a new business.  The transfer period will open in early 2024 and we await further detail on the process of transferring the reference amount.
Interaction with other Schemes and Payments.
You can still apply for other land management schemes you are eligible for if claiming delinked payments,such as SFI and Countryside Stewardship.
However, you will not be able to receive delinked payments if you received the Lump Sum payment under the Lump Sum Exit Scheme.
After the 15th May, entitlements won't be transferrable.  This may lead to discussions between Landlord and Tenant when tenancies expire after de-linking and there is a clause for the entitlements to be returned.
BPS payments have been an important component of farm income in recent years. If you have any doubts about your situation going forward I would urge you to take professional advice at an early stage.
Need help or advice?
To be able to receive delinked payments you must be eligible for and claim BPS payments in the 2023 scheme year. The submission deadline for 2023 applications is the 15th of May 2023. Please give us a call on 01233 506201.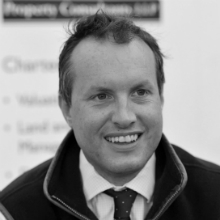 Matthew Sawdon
Director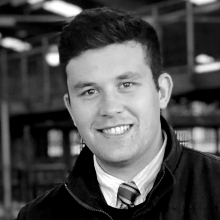 Thomas Hamplett
Rural Surveyor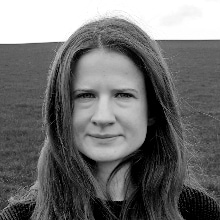 Karen Ross
Rural Surveyor
Valuable advice from our Property Consultants
Would you like us to send you a quick email when we publish our next article?
We'll help you make the most of your property assets.