Water Management Grant for Arable or Horticultural Businesses is now Open!
The Water Management grant is part of the wider Farming Investment Fund which aims to provide grants to improve farm productivity and bring environmental benefits. The Water Management Grant is targeted towards arable and horticultural farmers who grow irrigated food crops, ornamentals, or forestry nurseries.
Grants of between £35,000 to £500,000 are available per applicant per round of funding to contribute to the cost of capital items which will improve the efficiency of water use and water supplies for irrigation.
Capital Items available include:
Reservoir Construction and Infrastructure:
abstraction point including pump
construction of reservoir walls
electricity installation for pumphouse
fencing for synthetically lined reservoir
filtration equipment – including sand or screen filters and UV treatment
irrigation pump(s) and controls
overflow/spillway
pipework to fill the reservoir
pumphouse
synthetic liner
underground water distribution main and hydrants
water meter
water tanks to store abstracted water or harvested rainwater for irrigation of crops
Irrigation equipment:
boom
capillary bed
ebb and flow
mist
sprinklers
trickle
Technology:
equipment to monitor soil moisture levels and schedule irrigation
equipment and sensors to best use water application
Generous grants
The grant will pay a maximum contribution of 40% of the total project costs.
Successful applicants are responsible for funding the remaining project costs.
The application process is a two-stage process. Stage 1 "The Online Eligibility Checker" is now open.
The grant is a competitive grant with the RPA scoring applications against their funding priorities. Projects which will improve productivity, water sustainability and the environment will be given priority in the application process.
The Stage 1 online eligibility checker will be open for applications for 12 weeks. The deadline for applications is the 12th of July 2023.
Need help or advice?
Please give us a call on 01233 506201.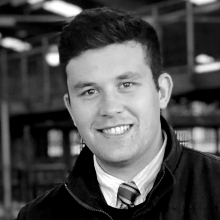 Thomas Hamplett
Rural Surveyor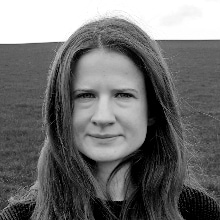 Karen Ross
Rural Surveyor
The photo of the cattle roundhouse is featured by kind permission of IAE.
IAE supplied and installed all the livestock pens and handling systems at Ashford Market.
Valuable advice from our Property Consultants
Would you like us to send you a quick email when we publish our next article?
We'll help you make the most of your property assets.