The Importance of Place Making – Will A National Design Code Assist?
Towns and cities are ever-evolving places, High Streets and office developments up and down the country are currently most susceptible to change due to the way we now choose to shop and most recently due to the pandemic, where we work.
The redevelopment of urban areas is not a new phenomenon, but when it's proposed it inevitably draws significant public interest.
The main criticism of new development is that it does not create the quality of environment that we like. We all have our favourite places to visit, the place where the mix of buildings and their surroundings and the uses they offer combine to create a place we can truly enjoy. They are usually historic places which have stood the test of time, and that have adapted to deal with changes in society and brought by technology. But what is it that makes some places so loved and for others to be equally despised? The answer is placemaking, it is the combination of factors, such as architecture, layout and the inclusion of natural features that combine to create those well-loved places in towns and cities where we would all prefer to live or visit.
The Government believes that it is important to raise the quality of our built environment, sensitive to concerns that modern development simply does not create the type of places people enjoy, they have set out their intent to ensure the planning system has the correct tools to deliver such places. They, therefore, propose to change national planning policy to instil greater emphasis on beauty and placemaking, in association with a National Design Code, that is proposed to provide a checklist of design principles for new developments. This will seek to ensure the architecture and uses of buildings, the character of the streets and how we use these are all considered for the benefit of well-being and consideration of environmental impact.
This recent article in the Guardian considers how Stockton is managing the changing demands on its high street. They are taking a bold approach and it makes interesting reading.
The National Design Code provides the principles of how this matter is to be approached but recognising the wide variety in places across the country the government proposal is to use this document as a template for each local authority to produce its own Local Design Code. The preparation of which is to be managed by the local council and involve public consultation. The process is to be overseen at a national level by an Office for Place with the stated aim of making it easier for neighbourhood communities to ask for what they find beautiful and to refuse what they find ugly. The one stated national aim is to ensure all new streets will be lined with trees. The Government are currently holding a consultation on these proposals.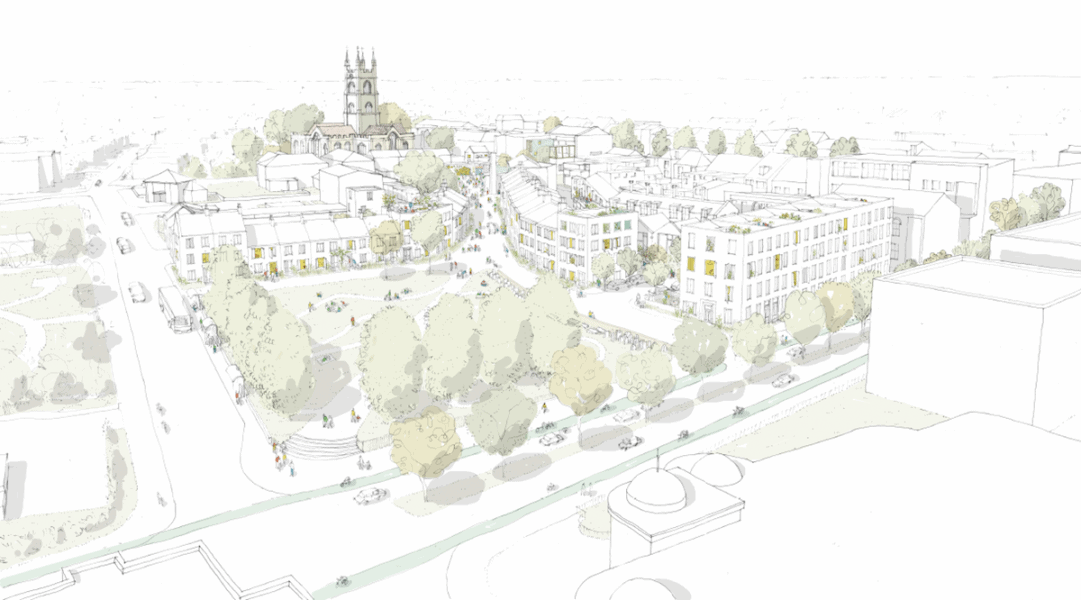 Ashford Borough Council is consulting on plans for the development of the site of the former Mecca Bingo hall in the High Street, with the scheme heralded as a major part of a wider town centre regeneration strategy
The urban design principles being promoted by the proposed National Design Code are not new. There have been previous iterations of design guides produced for the consideration of development schemes and manuals setting out step by step how to do it. How much these were taken up by developers and council planning departments is open to question, but the most popular schemes do tend to adhere to the established urban design principles. The introduction of a National Design Code can therefore be seen as a positive step, but it will need to be carefully established and implemented at a local level to ensure it delivers the anticipated rewards. It also needs the right development teams to deliver this. It is increasingly important therefore that the professional team delivering your development proposals are best equipped to ensure the highest quality of development is achieved.
For more advice on how we approach such matters please do not hesitate to get in touch.
Valuable advice from our Property Consultants
Would you like us to send you a quick email when we publish our next article?
We'll help you make the most of your property assets.