Wonderful Jaguar XJ8 For Sale
Jaguar XJ8, registered in February 2000, 1 owner from new and just 18,000 miles on the clock
This is a wonderfully rare car from a lovely local family who purchased it new. There certainly cannot be many with this provenance.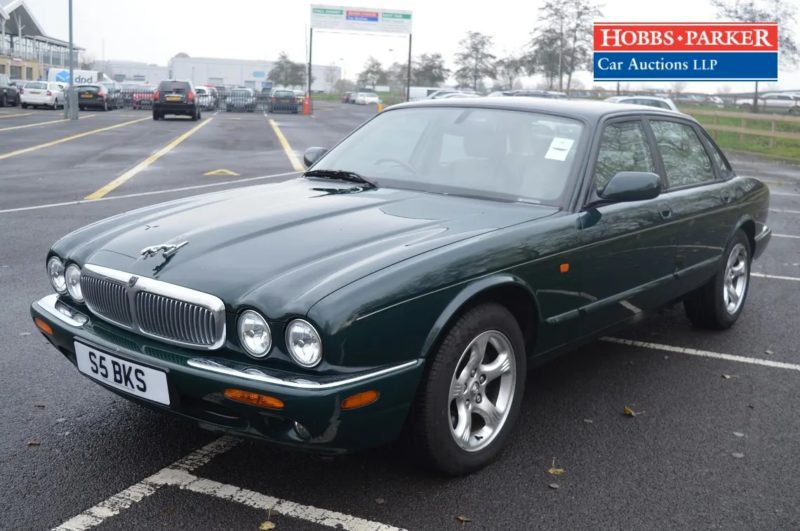 Just the one owner with only 18,000 miles.
The owners, a local doctor and his wife, came to see us as they had made the decision that, as they were no longer using it, it was time to let it go. I honestly believe they had no idea of just how rare their car is.
They had their grandson with them, and when I suggested he should have it and put it away until he was my age (I'm not that old either!) when it would be worth £100k they were absolutely astonished! It is certain to become a highly sought after classic car as the decades go by.
They said he can have it……but he doesn't want it!
After a few anxious moments when they thought they had lost the service history, "we've looked everywhere for it" they said, and I pointed out that without it the price was possibly 50% less, they were needless to say over the moon when I found the fully stamped service book in its proper, but hard to spot, storage slot in the glove box!
I worked on the development of this car when I was at Jaguar Cars in the late '80's. At the time, Jaguar led the world in terms of refinement.
Genuine treasures like this don't come along that often, but when they do it makes my job so much more fun.
I'm looking forward to auctioning this rare find on Wednesday.
View our auction calendar and catalogues