Ten of the world's best selling Prius hybrid cars for sale
The plural of Prius is Prii — not a lot of people know that!
Today we will be selling ten of the world's best selling hybrid cars.
If you've been to Gatwick or Heathrow airport you will probably have seen hundreds of these dependable and economical cars ferrying passengers 24 hours a day.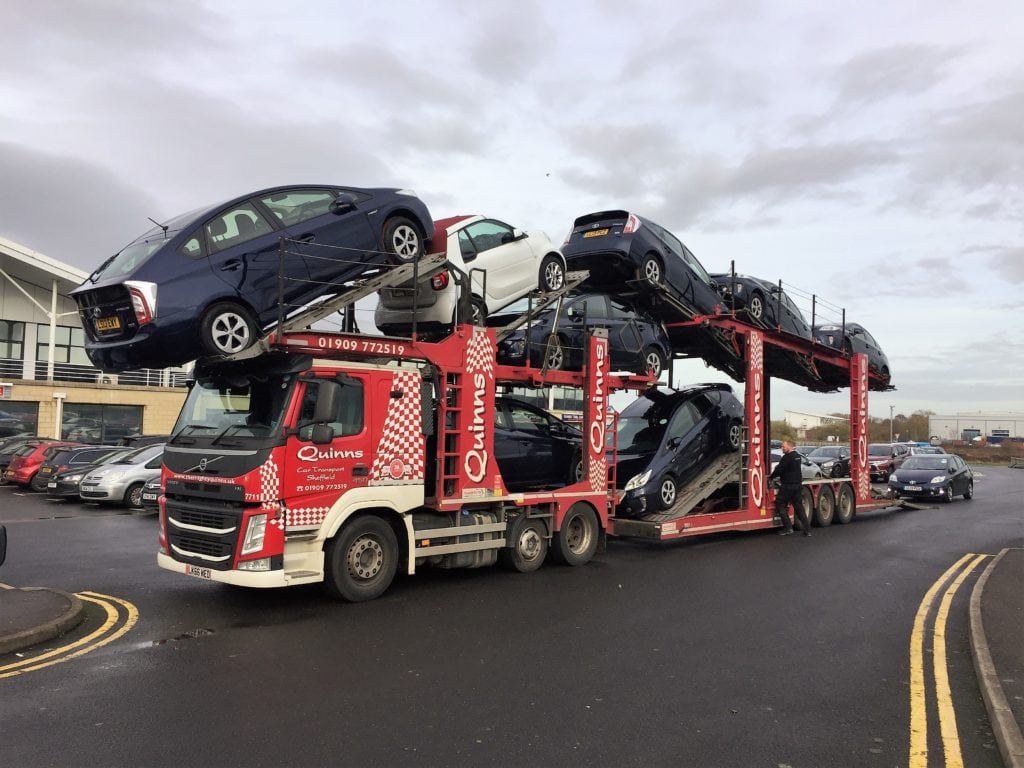 The second transporter arrives stacked with Toyota Prii
The award-winning Toyota Prius is now in its fourth generation. A local operator was recently quoted as saying:
"Our Prius cars are so reliable and in a business where being on time is our number one priority, we wouldn't consider using anything else."
The ten cars being offered in this evening's auctions are all direct from a large fleet who we have been working with for many years. They are all high-mileage 13 plate Prius T3's and in reasonable condition for their age and mileage and are being sold without reserve.
Toyota have an enviable reputation for excellent reliability.
View our auction calendar and catalogues