A bold approach to better pizza
A new addition to County Square, ON Pizza is bringing their years of experience in the industry for us to feast upon. Having worked in large chain restaurants they quickly learned that what customers want is easy; great food at a great price, fresh, tasty ingredients, and a brand that cares for them and the community.
ON Pizza have worked hard to combine handcrafted dough with flavourful toppings, and even have Simply ice cream produced locally in Bonnington on the dessert board!
If they can't tempt you with the idea of freshly baked pizza, plenty of vegan and vegetarian options, and mouth-watering sides and desserts, then let's talk size. ON Pizza offer the biggest pizzas in Ashford at a whopping 20 inches! That's a pizza so big we can't even get it all in frame!
They are getting rave reviews on Google too.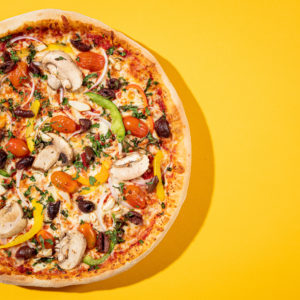 The perfect option for a family night in or a challenge for you and a couple of hungry mates, ON Pizza are available for takeaway and delivery in the Ashford area.
Too much pizza for you? Drop by their County Square home for pizza-by-the-slice or to check out their breakfast and coffee options. Feel good knowing that you're getting fresh, locally sourced food from a company committed to working with local charities and food banks.
Just save a slice for us!
Thinking of selling or letting your property?
Would you like to know what your house might be worth?
Arrange a valuation