What are reserve prices?
About reserve and guide prices and provisional bids
Reserve Prices
Some cars have reserve prices set by their owners (sometimes with guidance from our auctioneers). The reserve price is the minimum price we are able to sell the car for.
Reserve prices are private and cannot be published.
Guide Prices
We do not usually give guide prices. However, if you would like an indication of what a specific vehicle may sell for do please call our office on 01233 506266 so we can help you.
Provisional Bids
Occasionally the auctioneer may declare the final bid as a provisional sale.
This means the reserve has not been met however the auctioneer considers the last bid to be appropriate and is worth submitting to the vendor for consideration.
Wanting to know what your car is worth?
Our team of friendly auctioneers will give you an honest and accurate valuation of your car for free; no hassle and no pressure.
Start here >>
Or give me a call on 01233 506266 and I'll be pleased to explain how our auction works and value your car or van for you over the phone.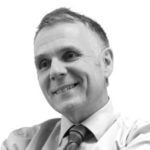 Jon Chapman
MD and Auctioneer