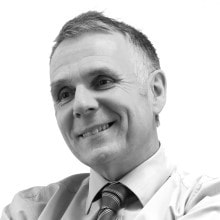 There's no need for you to worry about adverts, letting people test drive your car, dealing with payment or any problems after you have sold your car.

We deal with all of that for you.
Selling your car can be a hassle at the best of times.
Selling by auction has always made sense – it's simple and it's quick – and we take care of all the worries for you.
You can set a minimum price that you are happy to accept, the reserve price, deliver it to our auction centre in Ashford and in most cases our cheque will be on its way to you just 48 hours after the sale.
All our auctions are taking place online – we have well over 5,000 purchasers registered to buy on our bidding platform.
Our 3-step process 
We recommend you speak to one of our auctioneers first so they can tell you what they think your car will sell for by auction. You can call us on 01233 506266 or if you prefer you may complete this simple form.
How much will my car sell for?
Step 1 – If you'd like to enter your car for sale call us on 01233 506266 or you can fill out this simple form if you prefer.
Step 2 – Deliver your car to our auction centre. We are open from 9 am to 5 pm on weekdays. We are closed at weekends. Remember to bring your Registration Document (V5), service history and spare keys. We'll help you set a reserve price and will also be able to answer any final questions you may have.
Step 3 – Leave the car with us. Most cars are sold at the first sale and in most cases, we'll send your cheque by first class post within 48 hours of the sale. We do all the DVLC paperwork for you too.
We look forward to meeting you,
Jon Chapman
Auctioneer and Managing Director