Monday
9.00am to the end of sale at around 7.00pm.
For special bank holiday sale weekends please see below.
Wednesday
9.00am to the end of sale at around 7.00pm
Saturday and Sunday
Closed except for special bank holiday sales – see below.
Bank Holiday Sales
Our bank holiday sales take place on the bank holidays in early May and late August. Please check our auction calendar for this year's dates.
On bank holiday sale weekends we are open as follows:
Saturday – 3.00pm to 6.00pm
Sunday – 3.00pm to 6.00pm
Monday – 9.00am to end of sale around 4.30pm
Please note entries cannot be made on the Monday of bank holiday sale weekends – last entries are at 6.00pm on the Sunday afternoon.
Wanting to know what your car is worth?
Our team of friendly auctioneers will give you an honest and accurate valuation of your car for free; no hassle and no pressure.
Start here >>
Or give me a call on 01233 506266 and I'll be pleased to explain how our auction works and value your car or van for you over the phone.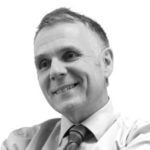 Jon Chapman
MD and Auctioneer