Never miss an auction
Register to for email alerts now.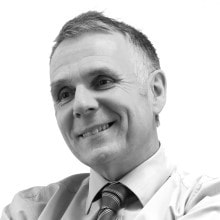 Our auctions at Ramsgate Marina have been a huge success. Give me a call if you are considering holding an auction at your marina.
Our next Marine Auction
Click here for Auction Dates and Catalogues
For Boat OwnersIs it time to sell your boat?
Selling your boat via traditional methods can be time-consuming and is often unsuccessful and frustrating.
We make selling your boat by auction easy and quick in just a few simple steps:
1 – Download and complete our short entry form and send it to us.
2 – Email us a few good photos for our printed catalogue, website and Facebook pages.
3 – Deliver your boat or other items to the auction venue in the week leading to the sale.
4 – Bank the cheque!
And we are here to help you at any stage. Please just give us a call if you have any queries or need any help with the entry form or fixing a reserve price.
For Owners and Managers of Marinas
Do you have problems with abandoned craft or unpaid moorage fees?
In these economically challenging times many boat owners are finding it difficult to maintain moorage fees. Increasingly marina owners are reluctantly left with little option but to take legal action to recover outstanding debts and release valuable moorage.
Outstanding Auction Success
Often this results in marinas taking lawful possession of vessels and other marine items and selling them. Hobbs Parker Marine Auctions provide marina owners with a professional on-site auction service which consistently achieves excellent results.
500 Buyers
Our auctions are widely publicised via this website, our special marine auction email alerts and a dedicated Facebook Page.
A recent auction at Ramsgate Marina in Kent saw in excess of 500 enthusiastic buyers attend the disposal of twenty lots in the possession of Thanet District Council.
All Vessels Sold
At our first auction which took place in 2011 all the vessels were sold and the sale raised approximately £40,000 towards unpaid moorage. An additional important benefit was that many of the new owners took up new moorage with the marina. We have held auctions on behalf of Thanet District Council every year since.
Call Without Obligation and in Confidence
If you would like to talk to us about holding an auction at your marina or another venue we would be delighted to discuss your requirements.
Useful links
Lots sold in past sales
Further information