Sports and High Performance Car Auctions
Each year we hold a number of special Sports and High Performance Car Auctions. These have also received a very enthusiastic response from our customers particularly where we have arranged the auction to take place on a Bank Holiday Monday. Typically we present 80 to 120 vehicles for sale and these range from £2,000 to £25,000. The sales are enjoyed by all who attend.
Entries Invited
Entries are now being invited for our next Special Sports and Performance Car Auctions. We anticipate an entry in excess of 100 cars including many of the most popular classic and current models.
Sales are widely publicised and well attended assuring a high conversion and impressive sale prices.
Although entries will be accepted upto and including the day of sale, early booking is recommended to ensure maximum coverage.
Contact Jon Chapman
Office Hours 01233 506266
Evenings and weekends 07798 768074
Wanting to know what your car is worth?
We'll give you an accurate valuation of your car for free; no hassle and no pressure - just a quick form
Start here >>
Or give me a call on 01233 506266 and I'll be pleased to explain how our auction works and value your car or van for you over the phone.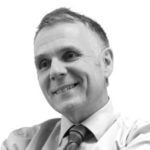 Jon Chapman
MD and Auctioneer