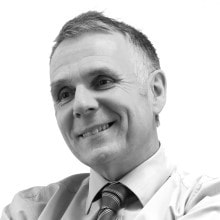 I will send you valuable insights into demand and pricing for used cars in the South East
Request an invitation >>
Starting soon, I will be sending a regular monthly bulletin to a small selection of approved owners, dealer-principals and senior managers from the South East's leading franchised dealerships.
Each bulletin will be just a couple of paragraphs.
Short enough to read in a minute or two but featuring valuable insights into the car auctions business and the used car trade including:
A summary of volumes, demand and prices during the past month
My predictions on stock numbers, demand and pricing for the following month
An insight into any particular trends we have seen or anticipate going forward
Please keep an eye on your inbox for your invitation.
If you have not received an invitation and you would like to us to consider including you in this valuable new information service please complete this quick form.
Further information

Get these 3 things right to get the best price - 30 January 2020 Jon ...
Read More