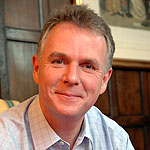 For further information, help or advice, please call Jon Chapman on 01233 506266
It's easy to sell your car by auction. Our 2 minute video shows how.

Factsheets
How do I Sell My Car? or Buy a Car?
Visit our Facebook page for car auctions news
---
Or follow us on Twitter
@HPCarAuctions
Hobbs Parker provided a very good, seamless service which removed the hassle from selling my car. Very important in these days of buying cars from the internet.
RC Gill
I recently sold two cars through Hobbs Parker Car Auctions and I found the staff friendly and very efficient. The service was great and I was extremely satisfied with the outcomes.
Mr RK Stainton
We were impressed and appreciated the interest shown by Hobbs Parker when we approached them regarding the sale of our vehicle and were pleased with the result achieved.
J Floydd & Associates, Chartered Architects