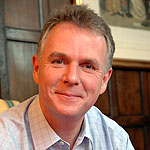 For further information, help or advice, please call Jon Chapman on 01233 506266
It's easy to sell your car by auction. Our 2 minute video shows how.

Factsheets
How do I Sell My Car? or Buy a Car?
Visit our Facebook page for car auctions news
---
Or follow us on Twitter
@HPCarAuctions
We were impressed and appreciated the interest shown by Hobbs Parker when we approached them regarding the sale of our vehicle and were pleased with the result achieved.
J Floydd & Associates, Chartered Architects
Hobbs Parker provided a very good, seamless service which removed the hassle from selling my car. Very important in these days of buying cars from the internet.
RC Gill
I sold my car at Hobbs Parker and I was really pleased with the service and the price they got. I would recommend them to all my friends.
J Bambridge