The catalogue is now online for our Special Farm Machinery sale being held at Shenley Farm / Headcorn Aerodrome on Sat 18th May
RG Wood FRICS
Consultant / Auctioneer
---
---
Richard Wood

Richard Wood joined the firm in 1978 and has been totally involved in the selection and marketing of all classes of livestock since that time.
Richard is an expert livestock auctioneer and also specialises in the valuation and sale of contractors' plant, farm machinery and equipment.
---
Background
Qualified in 1966 having been articled to W & B Hobbs for three years. Moved to Northampton Livestock Sales for three years, followed by three years at Thrapston and seven years at Maidstone in Kent. Comes from a large farming family and is totally dedicated to all things agricultural.
---
Outside Hobbs Parker
Runs his own small farm primarily fattening hoggets from January to April.
He is also a part owner of the local pub, used to play cricket, rugby and tennis but still enjoys a pint afterwards.
---
Direct sales
---
---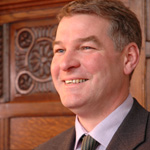 For further information, help or advice, please call Elwyn Davies on 01233 506246
---
Hobbs Parker Auctioneers LLP - Romney House, Monument Way, Orbital Park, Ashford, Kent TN24 0HB
Reg No. OC314355 - A list of members is available for inspection at the address above. © 2010 The Hobbs Parker Group | Data: 19/05/2013 21:51:00